Child Safety Grip is a unique cantilever profile which meets or exceeds the commercial specifications for swimming pool edge design in most markets. This design features a child-size handhold. Stegmeier LLC has combined a proven deck form technology with a slip-form method in creating this child friendly handhold.

Installation begins by attaching the foam forms to the tile using the tie wire method. This procedure is familiar to most swimming pool deck contractors. Concrete is placed and vibrated as necessary to insure against voids or honeycomb. The additional concrete is then applied with the Hopper Applicator. This tool "slip-forms" the remaining concrete into place. After the forms are removed, tooling is accomplished by using specialized finishing tools. These tools come as a set and meet requirements for inside and outside 90-degree corners and tight radius applications.

The Child Safety Grip profile offers a strikingly classic symmetry that is a compliment to any swimming pool design.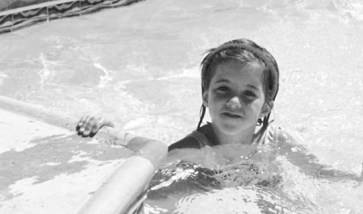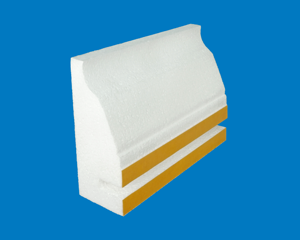 Stegmeier Patented
Part #
Child Safety Grip Profile
CSG000
Form Only
CSG011
White Tile Strip – No Tie Wire
CSG111
Tie Wire – No Tile Strip
CSG112
White Tile Strip
CSG122
Grey Tile Strip
CSG132
Tan Tile Strip
CSG162
Black Tile Strip
Quantity:
14
Child Safety Grip Form (8′ lengths)
14
Tile Strip (8′ lengths)
1
Tie Wire Side Kit